Etsy is a great source for pillows of all kinds- decorator fabrics, leather, pleather, hand printed, screen printed- and all hand made! I am in love with the new tribal prints. It is a trend I predicted in 2008 and it is finally making it way into the mainstream. Here is a selection of great tribal prints pillows that will bring a one of a kind look to your home. Best part of a lumbar pillow is that it is easy to use and does not hide you other awesome pillows. These are more functional that square pillows!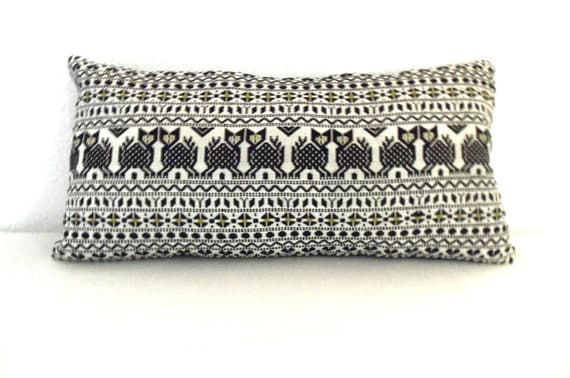 Tribal, check, recycled, check. Eco-chic, absolutely!
Funky vintage tribal needlepoint reclaimed by PlanetDaisyWorld on etsy.