I love a good French Mushroom... not to eat, to look at, and possibly to sit upon! The French are known as taste makers, and the French mushroom with a red spotted cap and white stem is as ubiquitous as the gnome to French garden culture.
Here are some great selections from my friends at Etsy... and yes, full disclosure, one of these items is mine.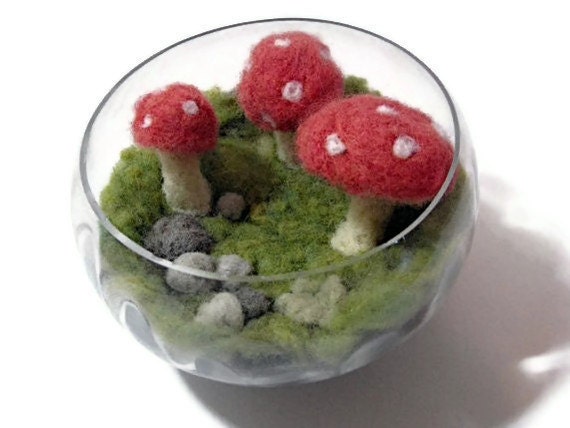 EmilyLovesNeedles on Etsy brings us this sweet terrarium, easy to grow because it is all felted from wool. What a sweet way to add a bit of French countryside to you home!