French butter crocks are one of the best gifts from France, next to the Statue of Liberty. Also known as butter bells, French butter keeper, and burrier, this two part ceramic container keeps butter fresh at room temperature. That's right, this stays on the counter or on the table!


How does it stay fresh, you ask? Easy and very low tech, the water touching the butter creates a seal against air. When butter comes in contact with air, it starts to oxidize causing off-flavors. Limit the air contact and you limit the oxidation.


The outer container holds water and the lid with the bell holds butter- keeping the butter fresh and cool. And as any Southern girl knows, cold butter can break our light and delicate biscuits.


When shopping for butter bells, look for one that is glazed on the inside can and hold at least a stick of butter. My favorite one allows the lid to fit upside down in the base for easy table use. (see below)
You can find butter crocks at outdoor art shows and galleries. They are a mark of a good ceramic craftsman's skills! Handles on the lid makes it much easier to use, if you have small hands.




In case this seems like you might always have wet butter, I have another option for you! This French Butter Keeper (below) has a water well that the lid sits in and the butter is raised above the water. This does not keep the butter as long as the water sealed butter keeper, but you never have water droplets on the butter!


To keep your butter the freshest, wash your keeper in the dishwasher between every couple of butter changes and change your water every few days.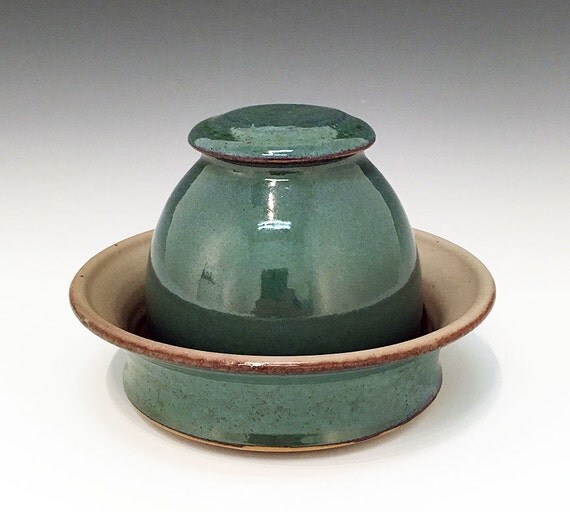 This big butter keeper holds 3/4 of a pound of butter. Fine it here!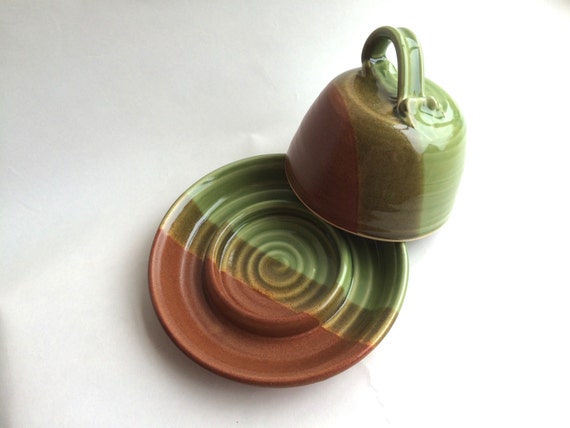 The "never gets wet" butter keeper. Find it here!