Danish Design is a white hot trend in home design! However, if your living room is settled, but you still want a little Danish Mod in your home, let's move to the kitchen! Dansk is an old name in Danish design and this kitchen ware is not only durable, but high style! Check out these top picks from the online vintage shops!
Dansk Peppermills- be still my heart! These beauties are cool and collectable! Mostly designed by Jens Quistgaard, a name to know in Danish Modern designs.
Dansk Flameware coffee set... Coffee would taste awesome from that cup!
Dansk Flamestone Beehive casserole with warmer! A WARMER?!?! Yep, is there anything better? A small candle or sterno can fit in the bottom and keep that famous hot dip of yours hot.
Then there are the classic Dansk Kobenstyle flame proof, oven proof enameled steel pans in fantastic colors. You can keep you heavy Le Creuset, in my opinion, these have all the color at a third of the weight! Nothing says "I'm unique" like those handles!
Extra Large Paella pan can be used in lieu of a baking pan for oven to table serving! Found here!

Red casserole is perfect for every kitchen! Found here!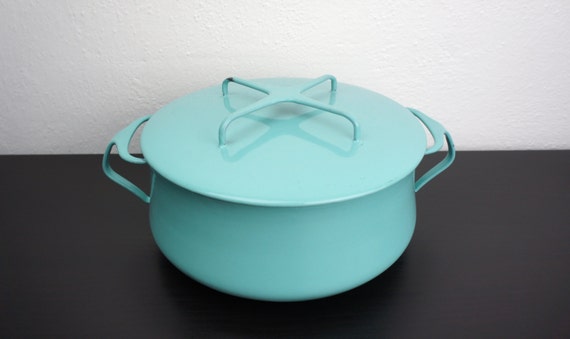 Soft Turquoise would look fantastic with your stainless steel! Found here!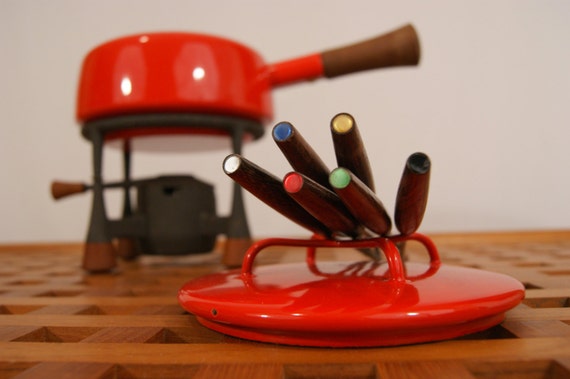 This fondue set is outstanding! Found here!
Want to see more? Check out the keywords Dansk, Kobenstyle, Flamestone, and Danish Modern at you fave vintage shopping sites like Ebay, Etsy, OneKingsLane, or Chairish!