I have always loved trend spotting- be it for color, style, or trinket! In going though the trade magazines, I started to notice the many shades of yellow and it is a natural progression from the oranges in the past few years... though I still get compliments of my orange hand bag at least once a week since I purchased it about five years ago. (Perhaps it is time for a new handbag after five years of hard labor!)
Back to yellow
. Sure there are signal yellow home accessories out there (see below), but they are sometimes hard to bring into an already designed space. They tend to look very graphic. So if you space if stark black and white, contemporary, or low on "knick- knackery", they might be just for you.
Karen Robertson yellow sea fan
Yellow on yellow houndstooth pouf from Surya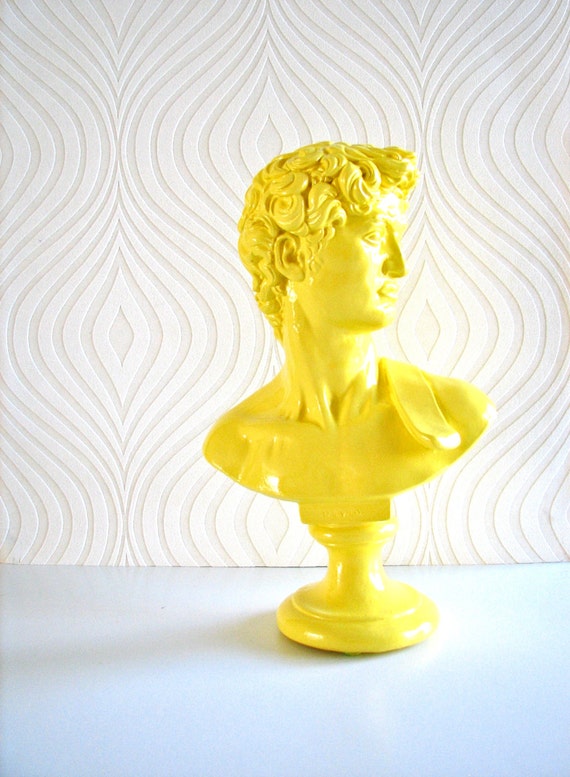 Glossy yellow bust of David
However, if you have a "traditional" space, stark yellow can be a bit harsh. There is still a yellow for you Trad' folks as well!
Circa table fiesta lamp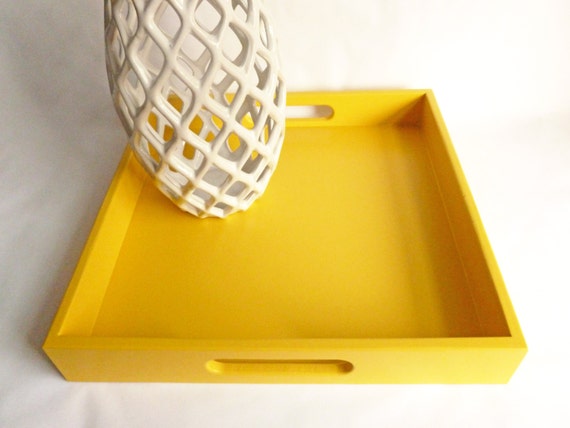 sunny yellow tray from Etsy
Yellow mini trunk from Hunter's Alley.... and a perfect remote box if ever there was!
Then, for those who would like a little yellow, but just cannot do YELLOW, there is yellow metals a.k.a. brass and gold. Always a great way to add warmth to a space. Especially great for the contemporary spaces that can look cold!
Frank Flush Mount lighting fixture from Circa lighting
Gold and white Florentine tray from my collection on Hunter's Alley
Hawes Sconce from vanCollier
Chilewich placemat is the perfect gold contemporary! It's how to do glitzy austere... in a good way.
What trends are you spotting? Do tell!!!