So, I love secret pin boards on Pinterest. It is where I store all the great ideas that I want to interpret into my own style. I am working on my Halloween shop design, as I type, and I thought I would share a couple of ideas I plan to interpret in my shop in Interiors and Antiques in Vestavia Hills.
The first comes from
Sagebrush Ridge
and is a pumpkin from a book. I am interpreting into different shaped pumpkins and I think I will be doing silver wood stems and silver pages with silver vintage German glitter.
This item is actually for sale on Etsy from
The Dusty Raven
, love the shop name. I love the concept of the corner spider web. I'm thinking silver, not barbed wire, less Tim Burton-ish and probably a wire spider that hangs low from the web.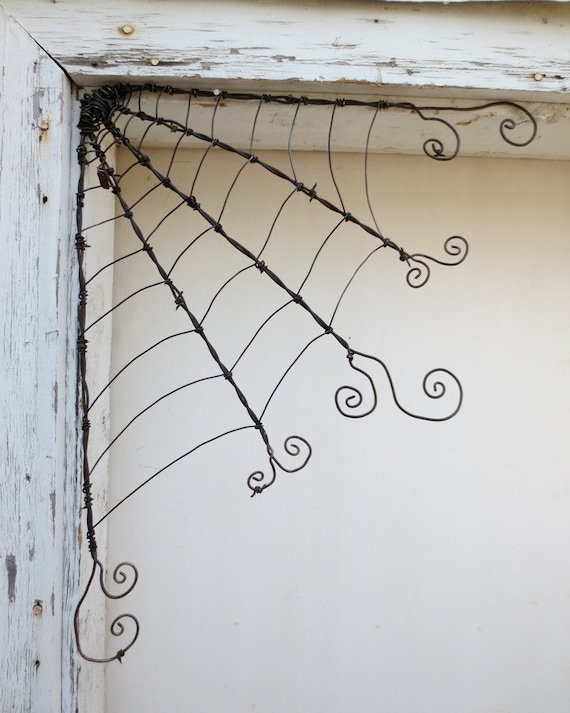 A few years ago, when I was a corporate librarian, I decorated a library space for Halloween with waves of bats circling the main reading room. The image below reminded me of that space. (It is actually
Martha Stewart's bat mobile
) I will definitely be doing the walls in wave of bats in the shop. I'm thinking the look will be like the
Bat Cave in the Devil's Sinkhole State Natural in Texas
where the bats emerge from at dusk most of the year.
What are you storing, secretly, on Pinterest?