As difference colors are referenced as "the new black" each season, it appears that black must always be the new black, really. Not only does it work well in fashion, it also plays well at home. Forget black lacquer furnishings from cheap-furnishings-are-us, black in the home added weight to a space providing the contrast for the rest of the colors in the space. It is the concept of not having light without dark. And like white, black comes in many shades as well.
Adding black to your home works the same as wearing black, it fools the eye into making something look smaller, or less detailed, because black things visually recedes when placed with other colors- especially light colors. In choosing what to paint or purchase in black, look for items you would like to recede or items with details you would like to diminish.
In contrast, black can also call attention to something if there is not a large variation of color hues in the space, or if the lighting in the space is very bring.
Black can visually cover overly detailed items as the light tends to not have a shadow on black, or a minimal one. Think out-of-style family heirloom with too much details. Black in perfect.
Black also shows off an outline of an item. So, it works well on items with great lines by calling attention to form without getting bogged down in detail.
Here are some great spaces with black to inspire your home.
From Traditional Home, painting a chair black accents great lines! White rooms benefit from black by adding contrast and a comfortable place to rest your eyes.
Yellow and blue are a classic color combination. The dusty version of these colors could be too sweet and out of context in this Miami condo, However, the classic lines of the two console tables are heightened with the color black. The contemporary black tree echos the forsythia branches on the table, again drying the sweetness of the space. From ElleDecor's Miami Showhouse.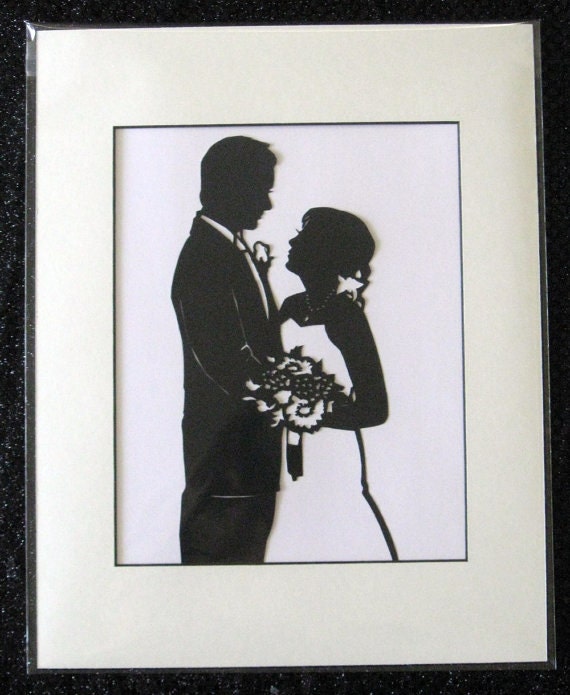 Silhouettes are a great way to mark a moment, celebrate a child's age, or pay homage to a pet! Creating a collection of silhouettes make a great memory wall in a contemporary way. This custom silhouette comes from PaperPortraits on Etsy.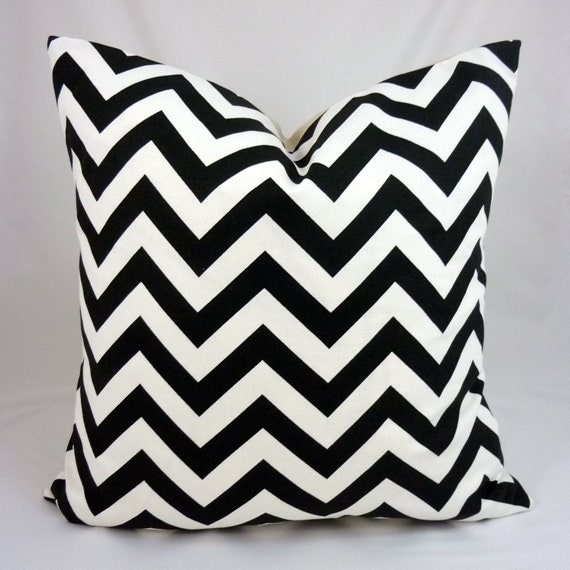 Chevron is hot and has staying power! Black and white in chevron pillow provides a update without breaking the bank! This pillow is from JCarterHandmade from Etsy.