Summer is the perfect time to play hookie! How else will you hang up all those beach towels, straw handbags and for all you Austen-ite those flowers and herbs you're drying?
Here is a selecting of fun hooks I found on Etsy- the best place for handmade and one of a kind items... then again I am rather partial having a few stores there myself!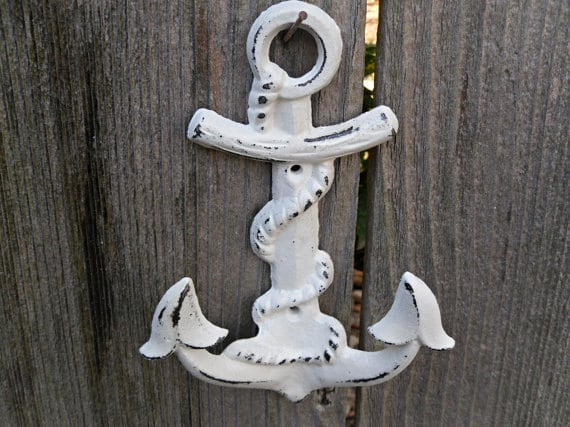 This gem is from the Shabby Shak, and perfect for the beach house, boy's bedroom, or sun porch!
As you can see, hooks can make a statement whether something is on them, or not! They can express a theme like lodge style with antler hooks, or nautical with the anchor hook, without being overt. Rooms are best when they are layered, like people. A cottage chic room, can also be a white room and a nautical room or a cottage chic girls lodge! The forks can be cottage chic kitchen, cottage chic folk art dining room. Or, they can add the whimsy to a formal room with out loosing the formality, since they are silver. Once you have the bog picture of a space with wall colors and furnishings, then you can look to specifically chosen details that relate to the big picture, but add a secondary and tertiaries layer, dare I say theme, to a space.