In my Etsy supply store, one of my hottest color combinations of fibers I called Saffron Concrete. Saffron was the hot yellow name and concrete is a very descriptive grey. So, yellow and grey. It can be a sophisticated color palette or a dramatic color palette. It's great in clothing, as well as home design. Here are some great small items that can make a big impact- I am calling today, Saffron Concrete!
You can click on any of the lighter grey text to take you to the item pictured.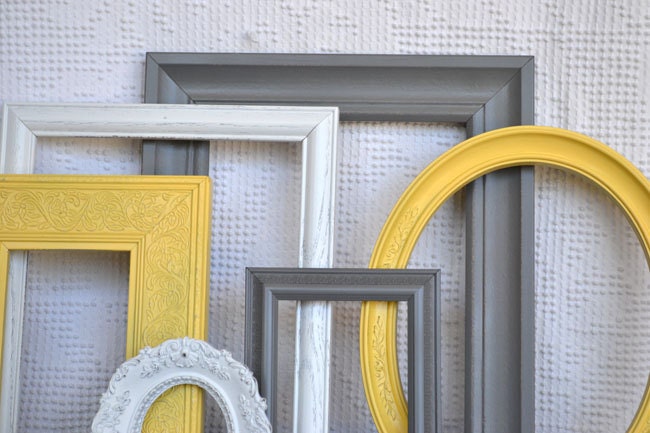 I have always loved these collections of frame that are refreshed with a new coat of paint.I would like to see them mounted on the wall of the stacked methods they are presented! This set comes to us from BeautiSHE.