Boy's are all about being on the move. So, today I am looking at decorating a nursery for a boy with the concept of movement. Layering on the component of green design, we will be looking at buying local, handmade and recycled. Maybe people think about being green as simply recycling, however when you think about green in a holistic way you see that it is about the conservation of thing. Buying items that have a longer "shelf-life"maybe as a conversion item, buying items that do not cost a lot in fuel to get to you, and buying items that come from something that can be grown again easily or that used to be something else are all ways to look at the concept of green. So, antiques are green, and so are items made by local artisans! Here are a few great designs that follow some of these ideas!
All items can be found of Etsy! The first items in the list is from a member of one of the Etsy teams I am a part of and called Alabama Accents. This team is doing a promotions drive and featuring one team member a day
.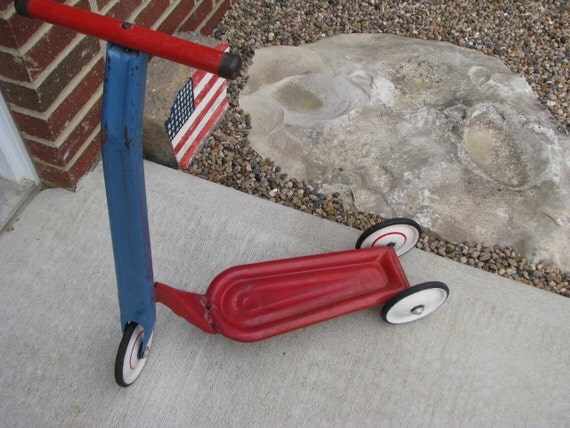 What a great vintage scooter from LilAndLou! Not only would this be a great early mode of transportation, but it also brings some history to the nursery. Because of the narrow profile, under 6 inches, it would also make a great wall piece. So, you have a recycled piece that is wall art and functional once your little mover gets moving! What a great way to celebrate green design.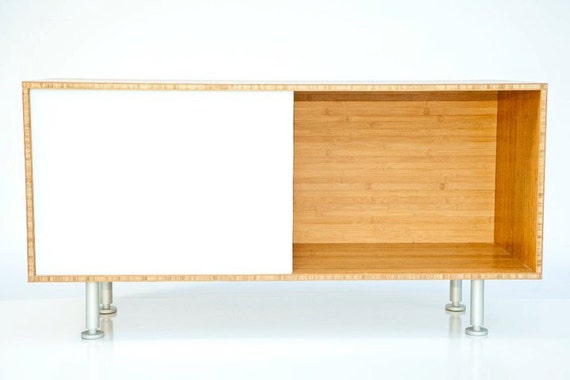 I love mixing moderns with vintage, especially when the larger piece can grow with the child. This Bamboo storage cabinet would be great for storing books and toys now and a TV later. Because the piece is made of bamboo plywood the piece is strong and from renewable materials! This piece is from MaddoxStreetStudios and the only problem with getting this piece home if that you might want to keep it for yourself!