It's a girl! What an exciting phrase to hear. Bows, giggles and pink first come to mind, then you skip from 5-year old ballet classes to the first woman president of the world. But let's back up. Let's create a room for her that embodies all the things you want her to be! Thoughtful, athletic, kind, smart, and strong.
Now we can move to identifying those attributes in items for enhancing her first place- the nursery. I have created a collection on items that embody thoughtfulness to the environment, on this Earth Day, items that encourage playfulness and strength, items that are about strength of mind. Let's make her first place one of her best.
As part of the Alabama Accents etsy team promotion blog posts, the first item on this post is one of my team members! The rest are other fabulous finds from Etsy.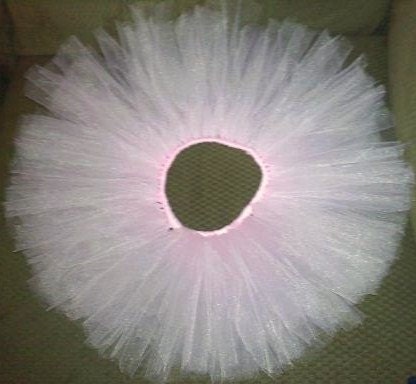 The tutu from LuckyCloverBoutique on Etsy. These are great to decorating and play. You can use it as a wreath on the wall, and accessory for her teddy bear and a fun way to introduce her to organized play!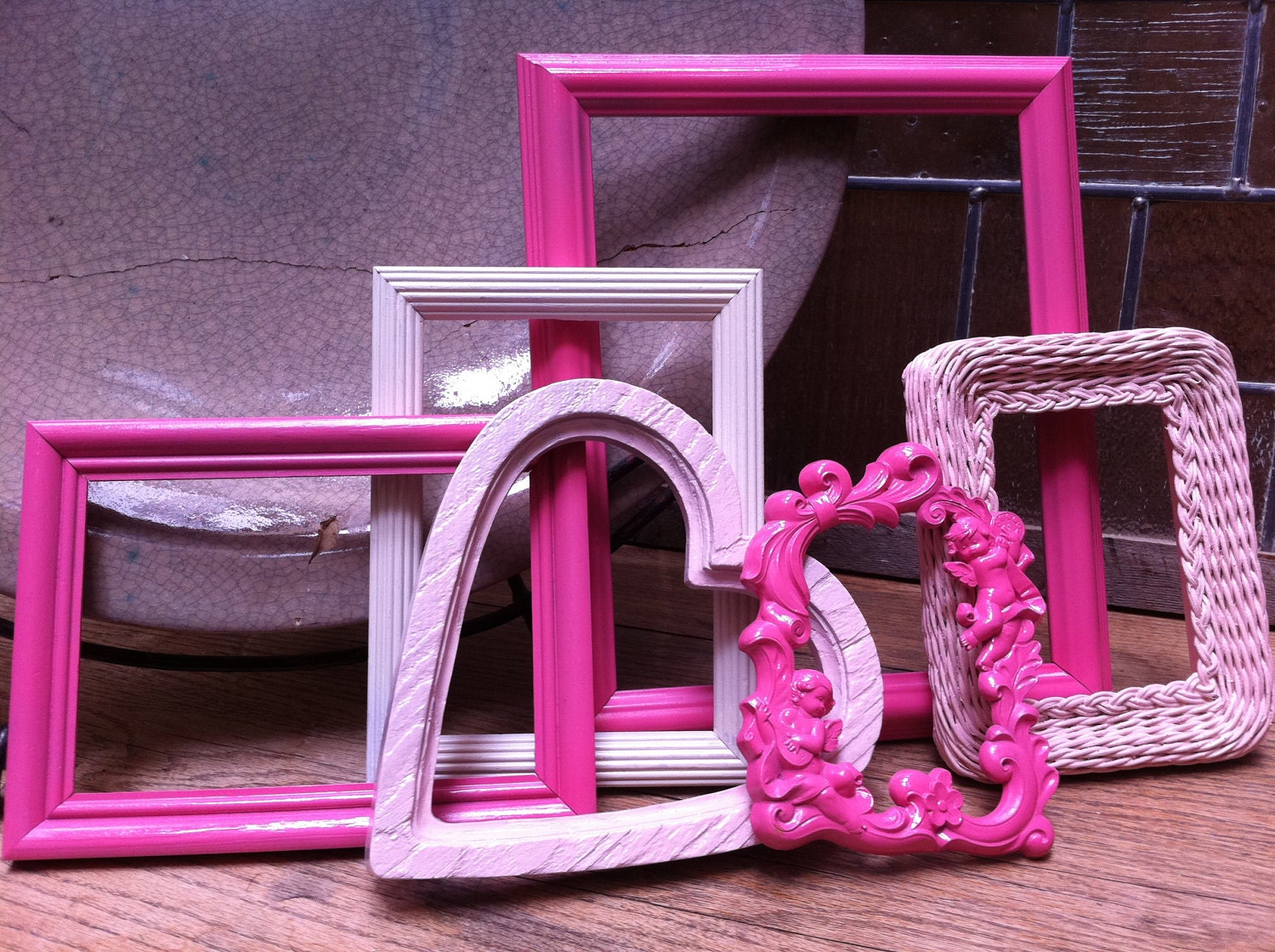 Another great wall idea are these pink frames from FeFiFoFun on Etsy. Add these to the wall in a grouping to make a space for the future art gallery. Creating art is a great way for children to learn problem solving skills, enhance creative thinking and build confidence. Reinforcing their skills by offering them a gallery to put their best pieces on offer confidence in their abilities as well as a understanding of change since you can change out the items in the frames! Plus, they are recycled to encourage thoughtfulness to the environment and a new way of seeing thing!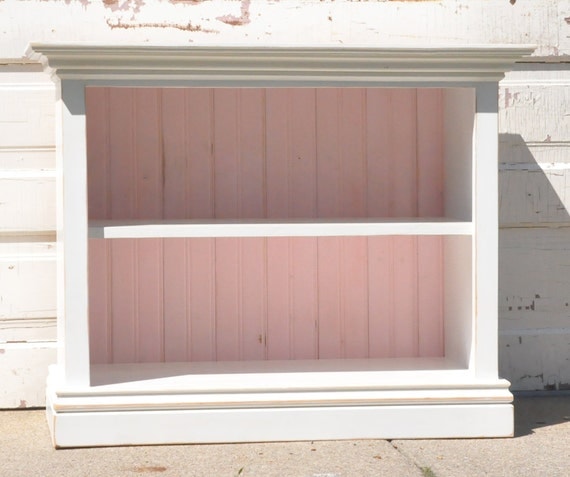 This sweet little bookcase from AlyandCompany on Etsy is handcrafted and perfect for pretty storage and encouraging reading. The imaginative child will also see this as a playhouse, as part of her doll classroom and maybe the home office of her empire! But first, it will be a great place to store her books and toys. Handmade items like this reinforce the belief in supporting artist, owning quality and knowing where things come from!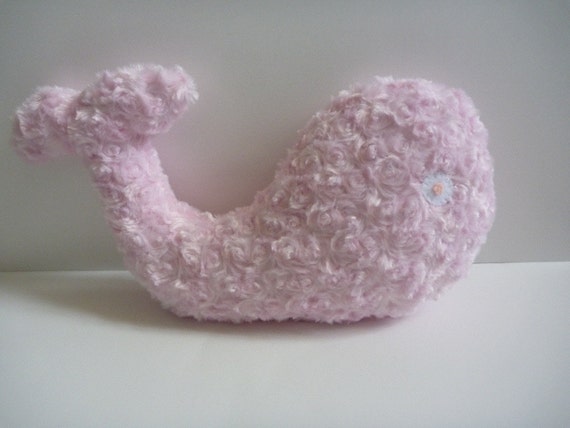 There are so many wonderful handmade toys on Etsy, this adorable whale comes from EllaLouDesigns. Handmade toys are awesome for giving your child and appreciation of non-commercialize toys. They are also thoughtfully made and often locally made for your green attributes. The simple shape is great for babies.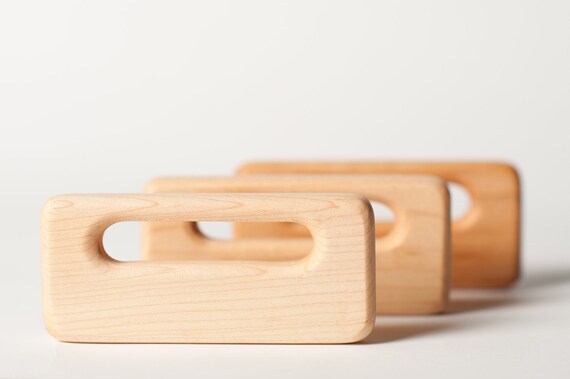 Natural teethers from LittleAlouette on Etsy is a cool contemporary child's first toy. These maple wood teether rattles are organic and tested for safety. The shape is som pleasing to the eye and will be especially so in a nursery with many colorful items.
Storage, storage, storage, who could not use more! Fabric storage bins are great for the environment, for cleaning and for little mouths! These bins from BaffinBags on Etsy serve all those purposes and they are a very stylish pink and white zigzag! From storing diapers to bottles to small toys they bins will carry you though many years of service!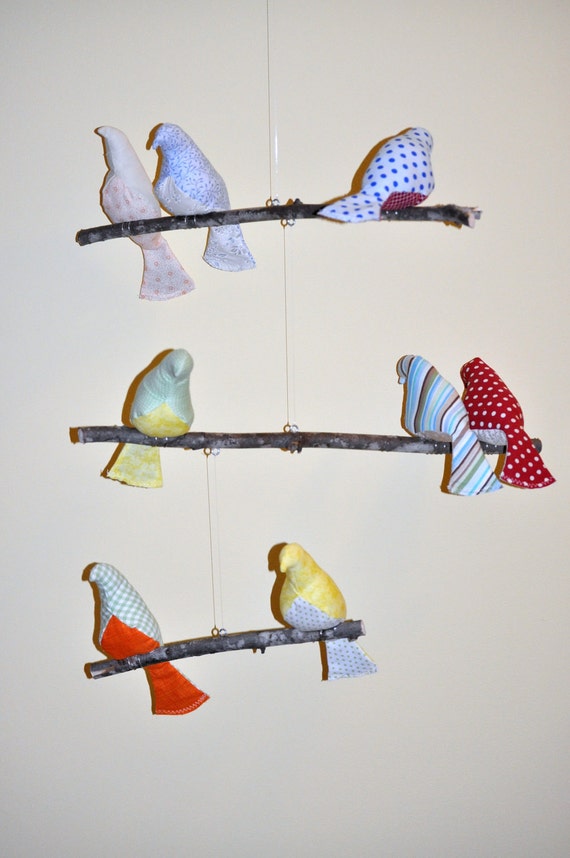 Nurseries are one of the few times we think about hanging things from the ceiling, which is a shame! This fantastic mobile from lacey414 is a great example of a baby items that provides visual stimulation that can also grow up with the child or move into their rooms of a contemporary designed space! Visually stimulation items improve the development of the brain and this handmade items improves the lives of artists and the environment!