I love finding great furniture in every price range. It seems that if you need it fast, you will pay a bit more, but if you can wait, you will be rewarded with a deal! Here are some great modern desks in high, middle and low price ranges- and all you can get now!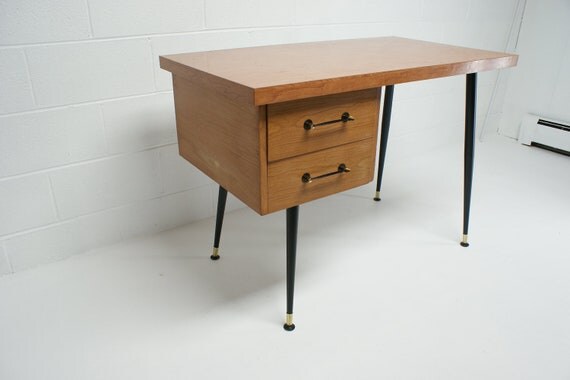 Danish modern desk for $425 from Etsy
Where else can you find the deals? Keep you mind open and scour the Craig's list for your area as well as tag sales and good thrift stores! If you've got time, then you can find the deals!