I have a new love, velvet ikat. As if ikat could not get any better, now it is uber touchable! Best of all they are handmade, which supposed my HOLA (Handmade, organic, local, or artisan) initiative.
Here are some great Etsy finds for
Velvet Ikat Lumbar Pillows
!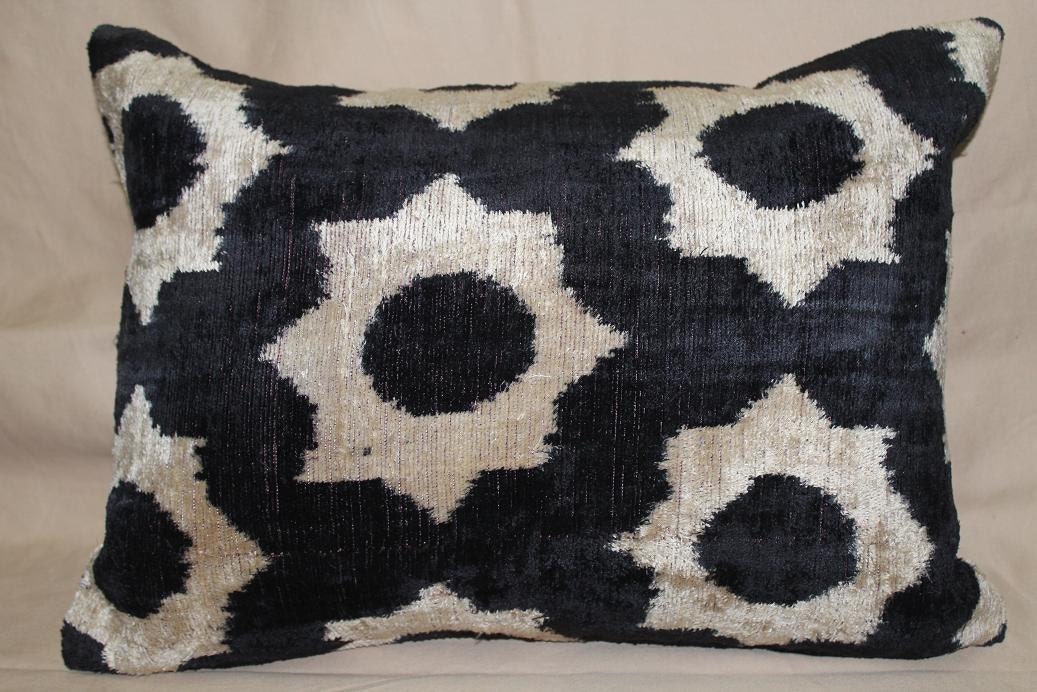 Black and palest taupe 14"x20"
pillow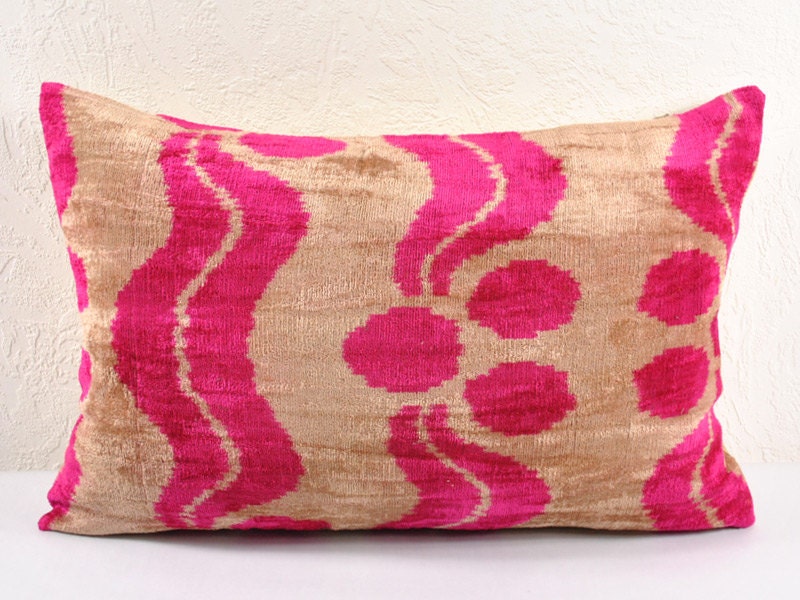 Hot pink and beige 16" x 22"
pillow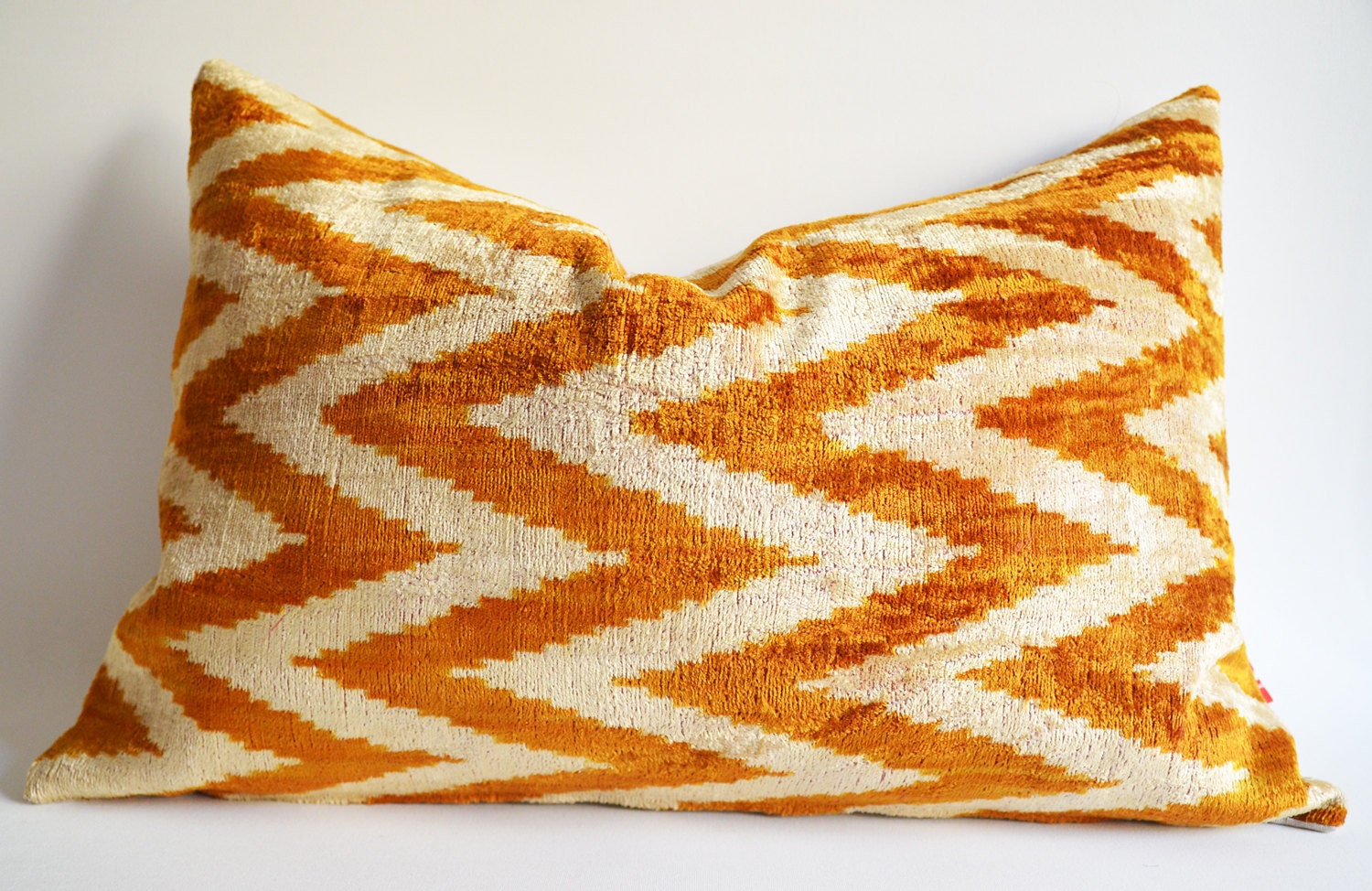 Mustard yellow and cream, Chevron, 16"x 24"
lumbar pillow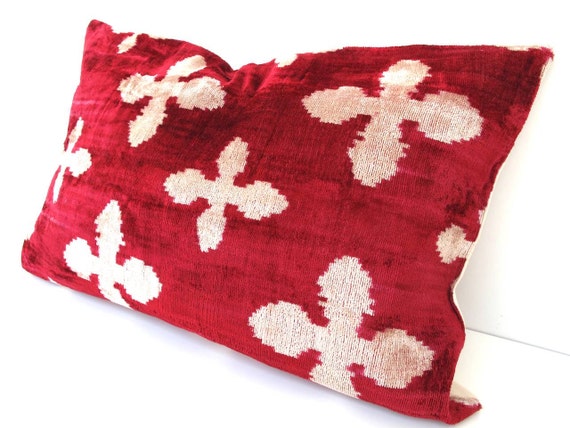 Red and cream Stylize cross, 16" x 24"
lumbar pillow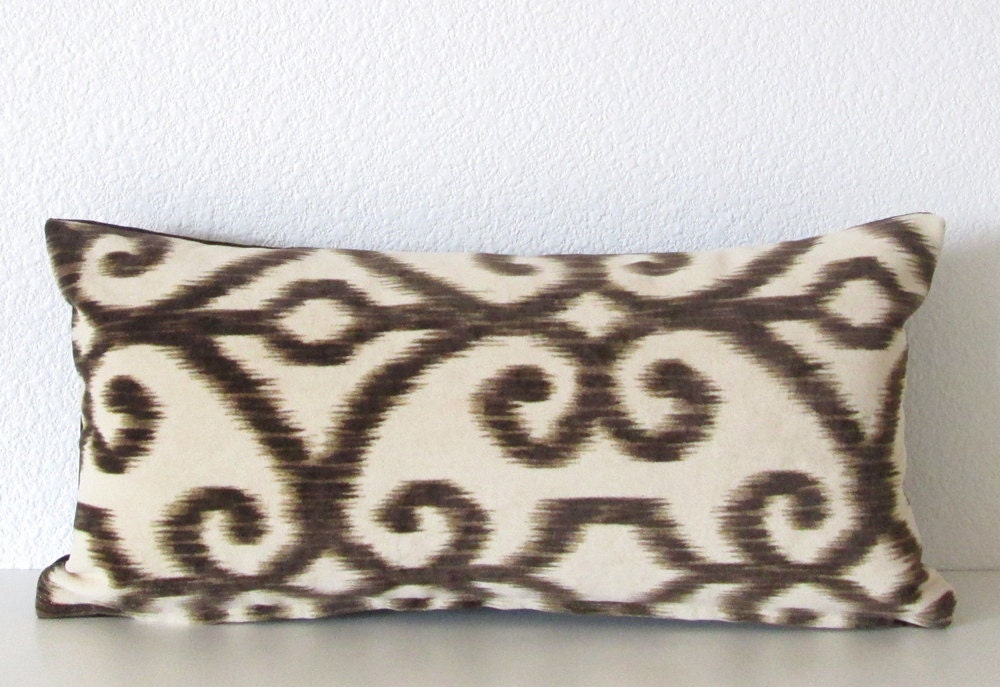 Brown and cream, ironwork style, 8" x 16"
mini lumbar pillow